Uh sadly this was my last trip for a little while as Paris is calling me and i must stay. Anyhow how good it was !
Too many reasons not to go as two of my dear Shanghai friends ( i used to live there for 5 years), were there ! It has been the third time i was traveling to Madrid and what a great city. I always went there at this time of the year (september/october) and i feel it might be the best period: temperatures are neither hot or cold, it is still very lively and happening both in and out on the streets.
I love the vibe in Spain: Spanish are so welcoming, plus the life is easy going... meaning there is no hurry ! Ha ha. Breakfast at 10am, lunch at 3pm and dinner at 10pm. I did not come back home feeling really rested (late night talk with the long time no see friends), neither in good shape (tapas oblige), but my mind was set on the positive mode for sure !
I got to wander in the streets of Madrid and tried out one yoga studio called Zentro Urban Yoga. My friend and I took the 7pm Vinyasa class of Beatriz Abramovich. I wish i could speak Spanish because the class was all in Spanish, but Beatriz was kind enough to greet us and get to know us before the practice, in English, asking us some basic questions about our practice etc (which is by the way always a great sign, and way to spot "responsible teacher" in my opinion ;) ). She's sweet and i got to learn some new movements ! So i was glad i did the class. Expect the Vinyasa class to be quite soft and slow if you are advanced practitioner. Class was full (20+ yogis).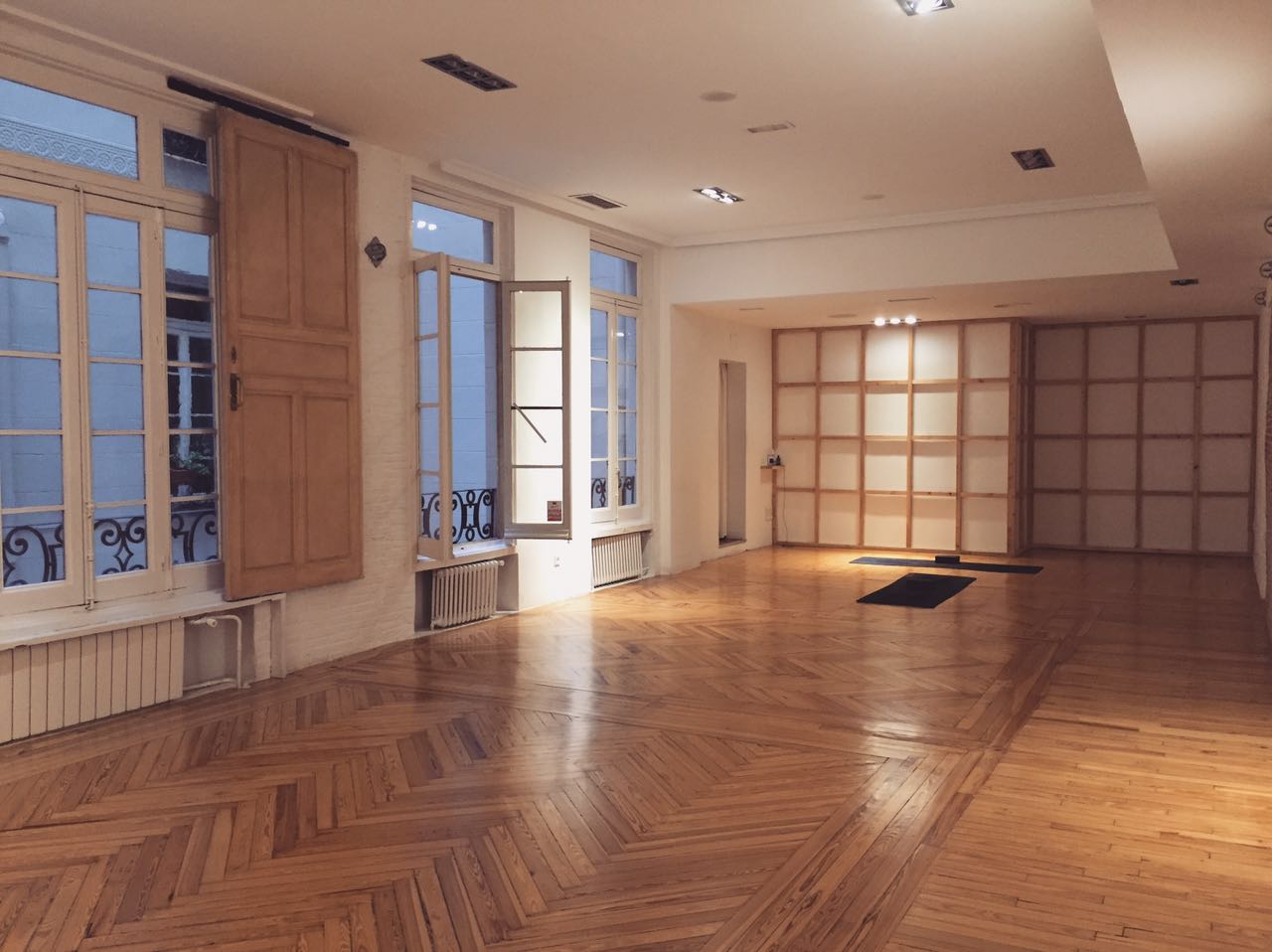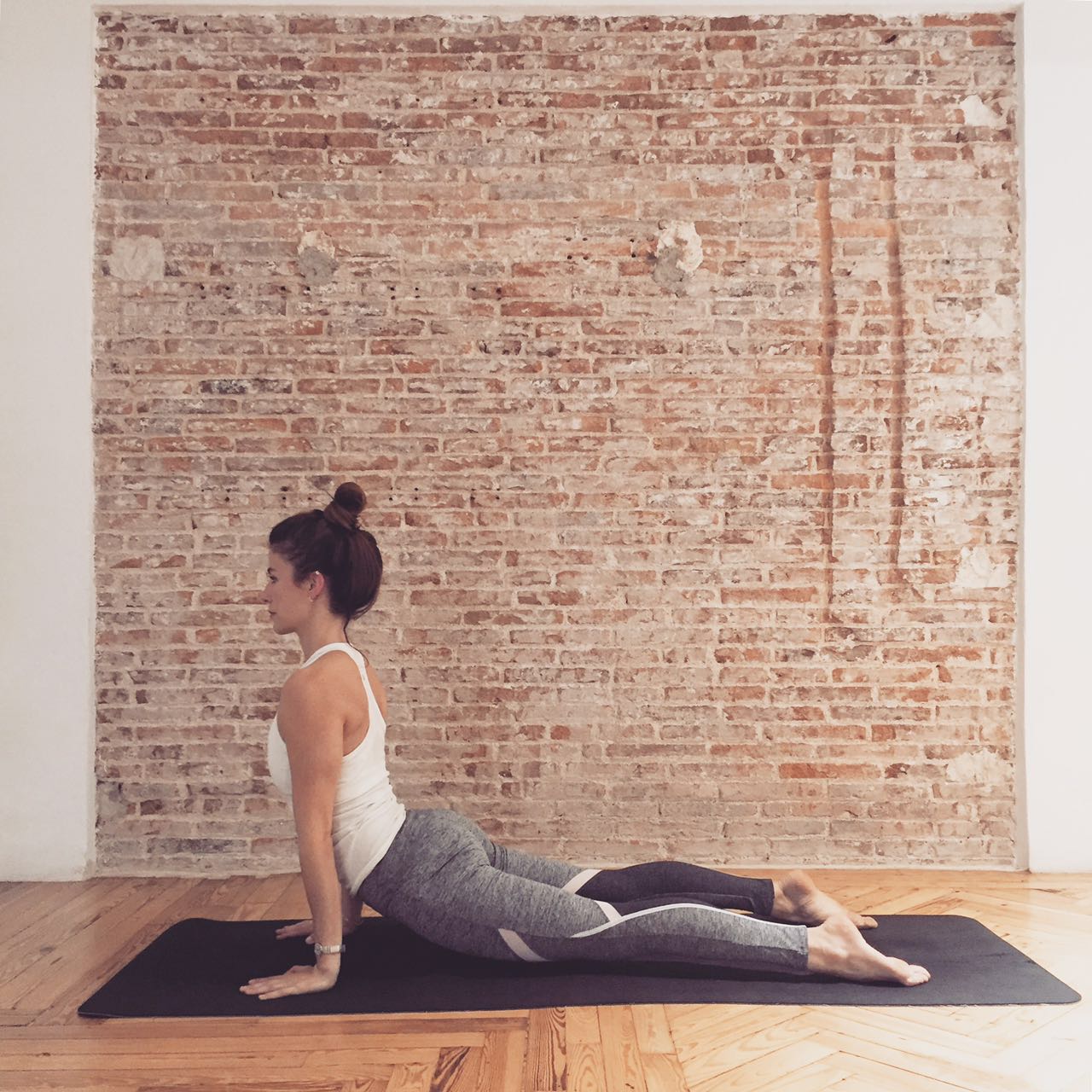 Studio in itself is quite well designed, with light woods and bits of greens here and there. I like that style ! Funny note, the main yoga room floor is an old creaking wooden floor so expect your jumps to be a bit "loud" haha.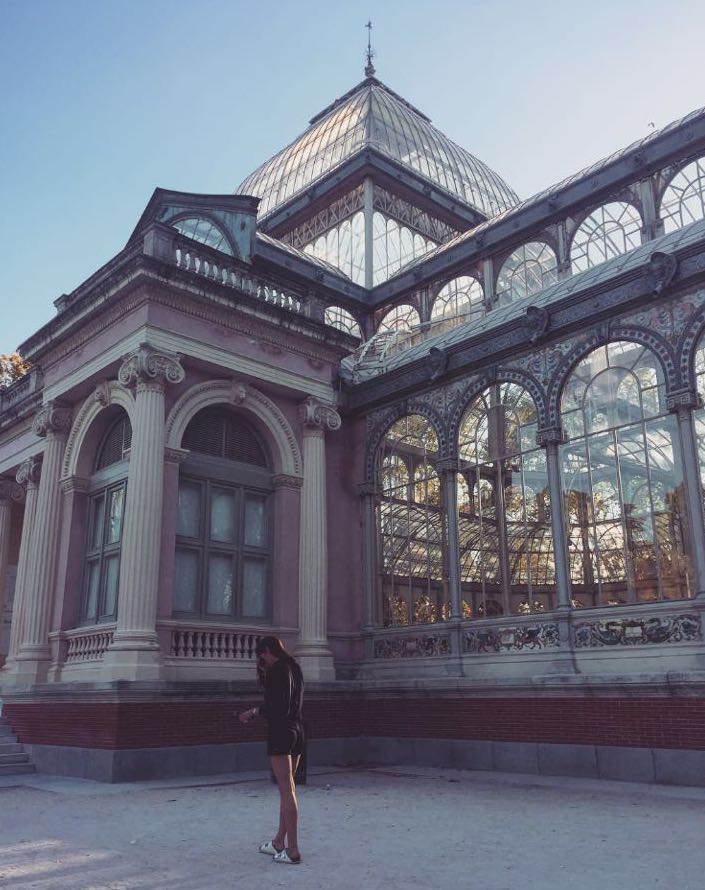 Beside yoga, i got to meet the lovely Alex, aka Lovely Pepa, Spain fashion blogger number 1 ! She is such a sweet person, we got to talk quite a lot and she has been kind enough to advise me in my own blog. I truly liked her for her generous attitude and inspirational story. She has come a long way to be there ! Side note: she looks as beautiful in reality as she does on her pics ! ;)
Finally i want to tell you about that little shop i discovered. It is a small hidden artisanal shop that makes two products (keep it simple) : mirrors or animal's natural fiber heads; better than a real head isnt ? It is totally the kind of shop made from passion and the desire to bring to consummers better products, respecting the environment. Javier is the owner and designer and is super nice. We got to chit chat and you could feel how passionate he is ! If you're looking for a nice piece of decoration for your home head there !