I kept wanting to make those yummy good looking delicacies since i tasted the "Love Bar" of that hipster lunch place called "the Wild and the Moon" in Paris.
I tried out putting together the same ingredients, added bits of my own inspiration and came out with something quite different in taste and texture, but very yummy and healthy too!
Energy balls are known for being small but loaded with healthy ingredients and boostingyour energy level up. You can either eat one or two when you start craving sugar, or after your workout. Enjoy !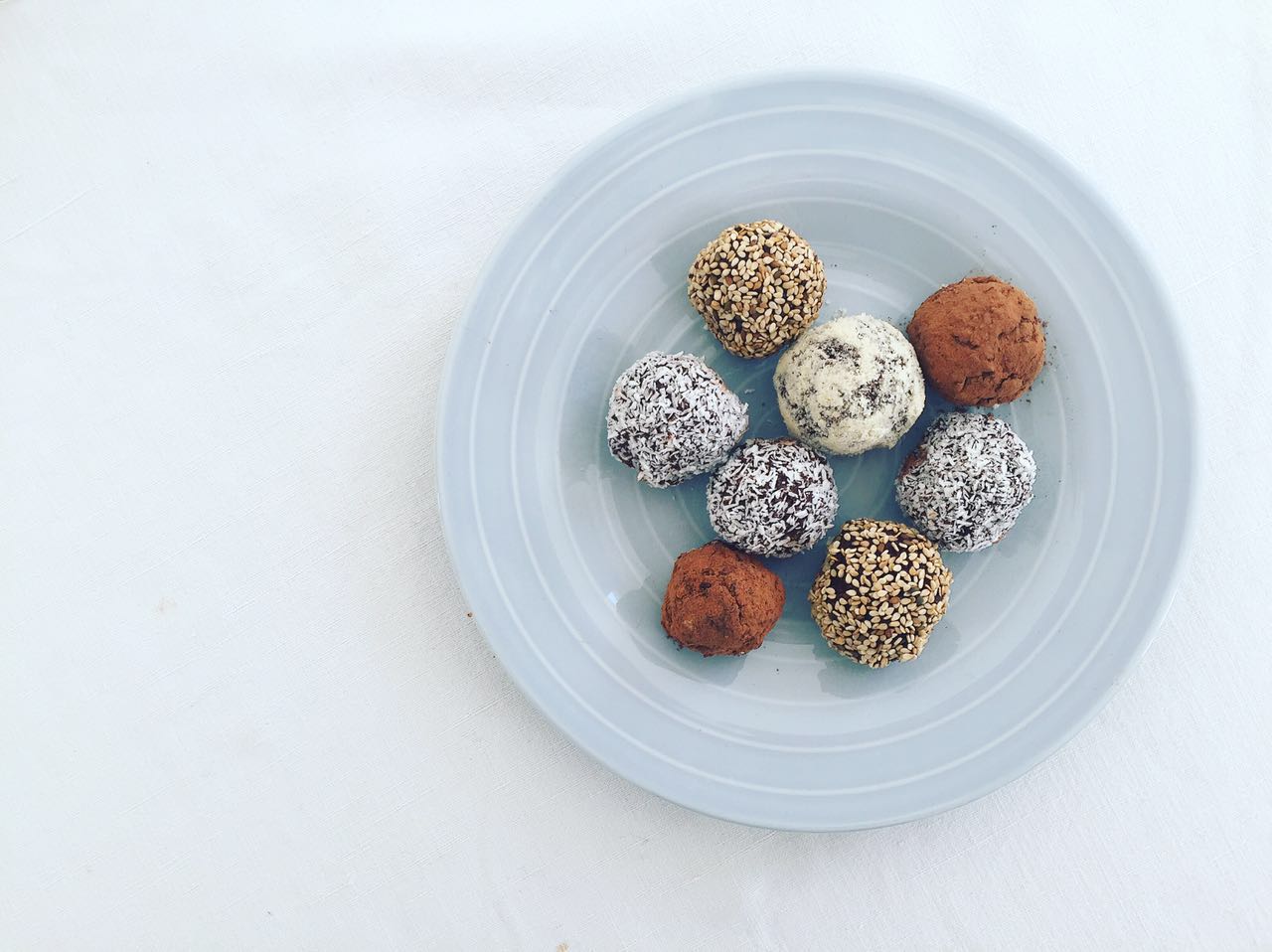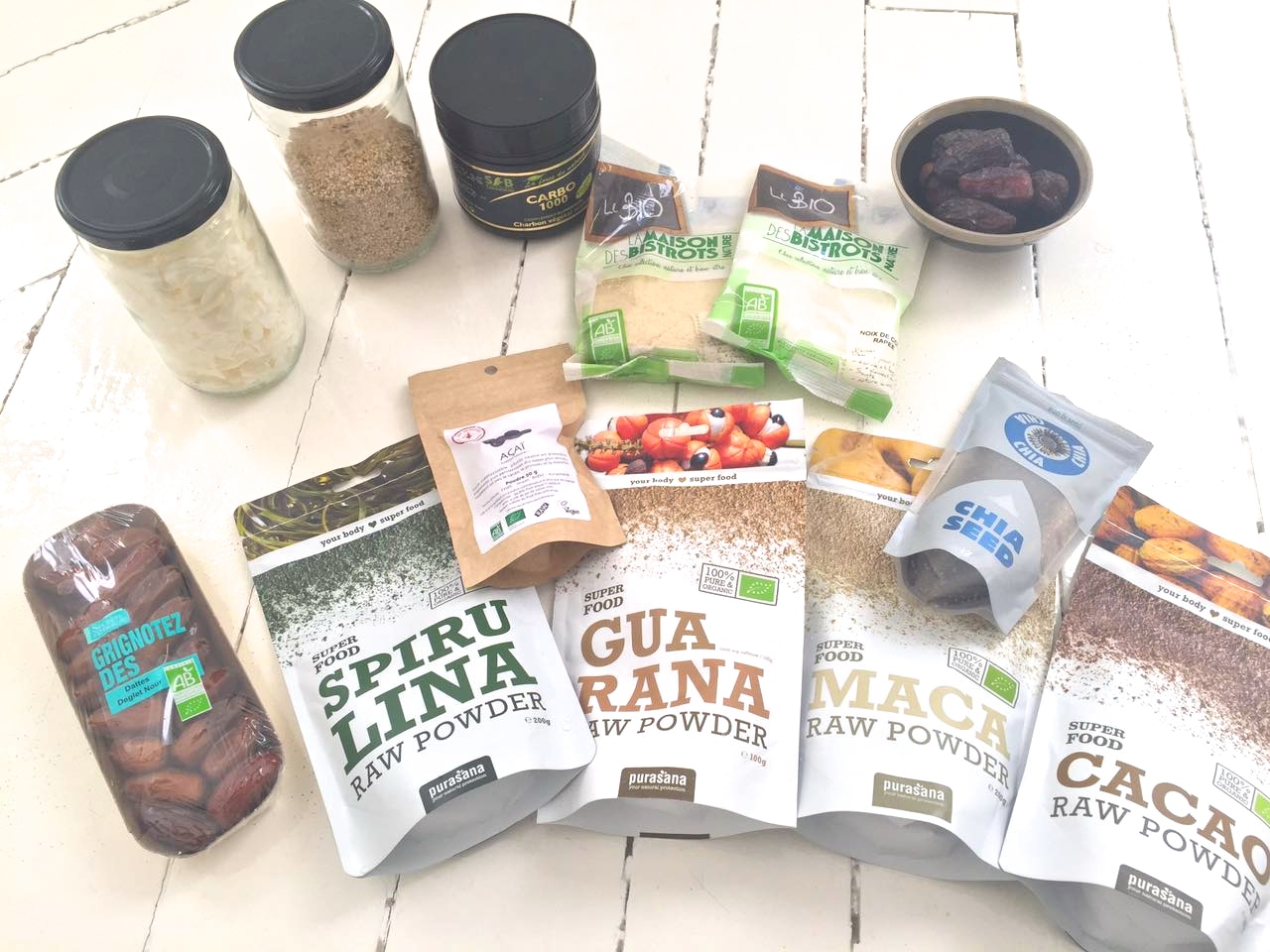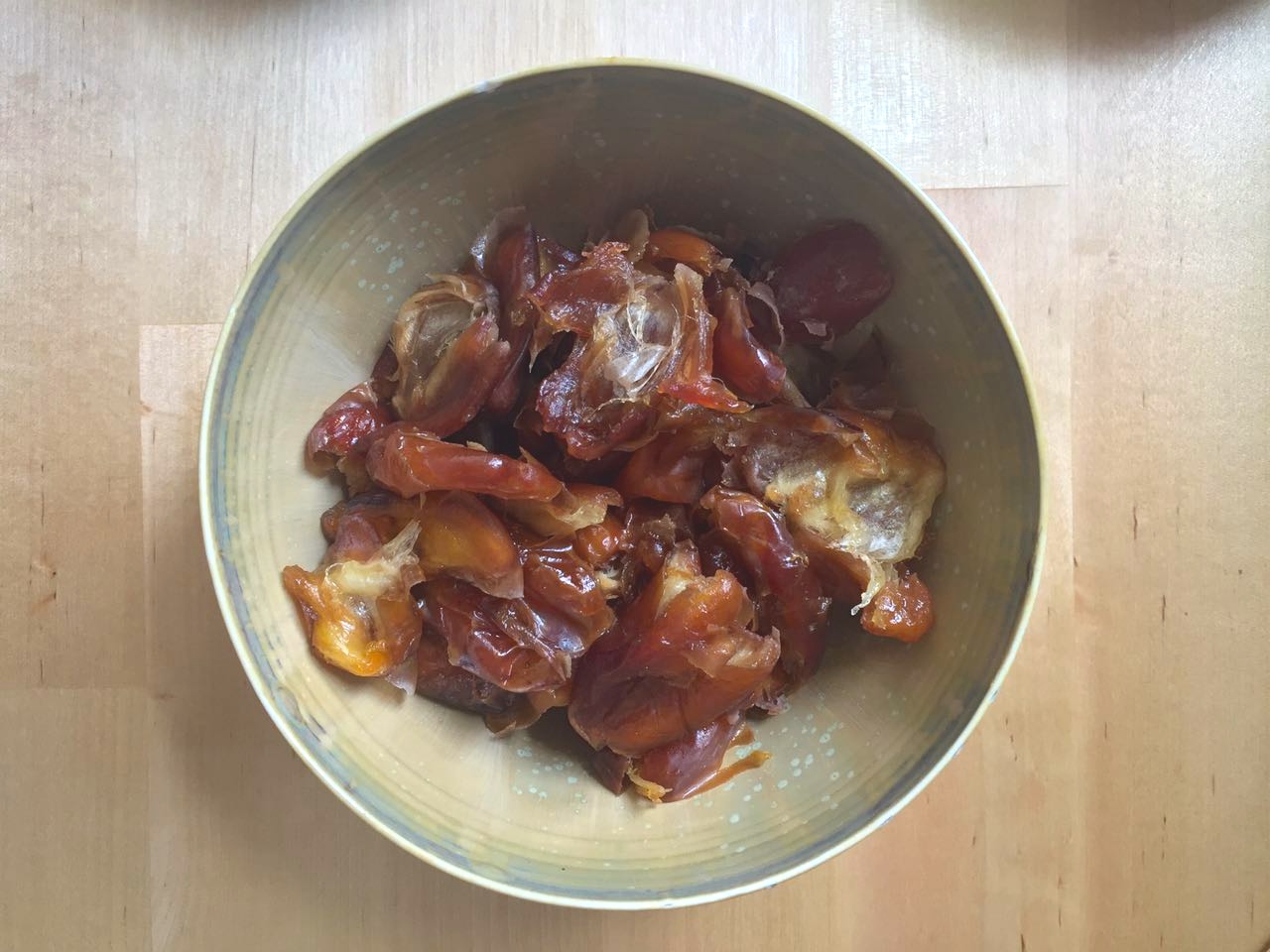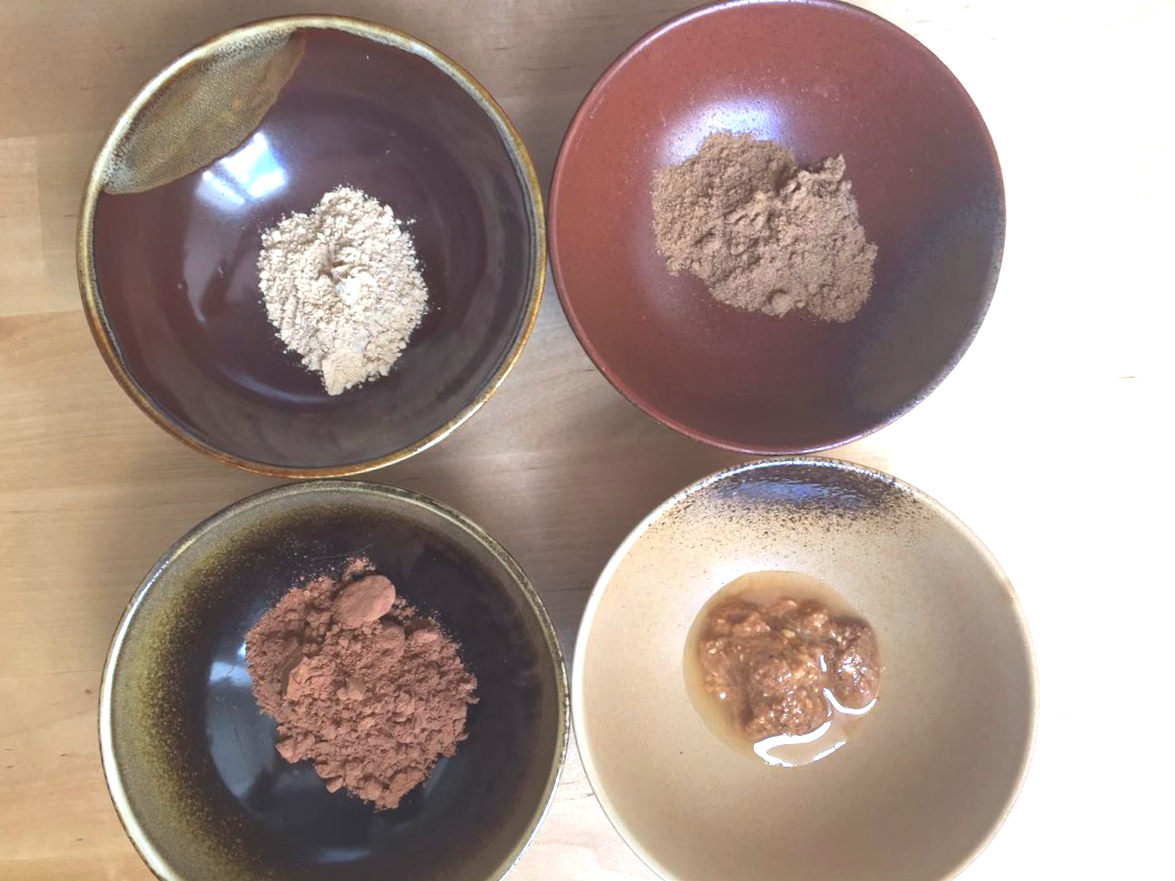 Ingredients (for +/- 15 balls)
500g of dates
1 teaspoon of almond puree/paste
1 teaspoon of Maca powder: rich in calcium and iron
1 teaspoon of Guarana powder: rich in fiber, protein and caffeine
1 spoon of Cocoa powder (no sugar added) : rich in iron, potassium, calcium, phosphorus, magnesium, zinc, copper
Coating as per your tastes: coco powder, chocolate powder, sesame, crushed corn flakes, etc. Make your imagination work !
Simmer some water and pour it over the dates for 10-15 minutes or so, so you can easily peal them off and get rid of their seed. Then put the dates, the almond puree together in a food processor. It will get very sticky so you might want to add a little bit of water in it so it gets a bit smoother. Once the paste is done, add to it the maca, guarana and cocoa powder. Mix it well so all ingredients are blended. Roll them in your hands palm, roll them in the coating of your choice and finally put them in the fridge for 30 minutes. And voila !
You will have yummy energy balls for your sugar craving moment. I found eating one of those to be very efficient in stoping your craving while though giving you the energy needed to finish your day ! Also they stay fresh for several days, so you can prepare them in advance for the week ahead. Store them in the fridge.
I ordered most of my superfoods on Greenweez.com. Though superfood is always expensive, I found Greenweez to be slightly cheaper than the local organic market (Bio C bon, Naturalia) and to have more choice. Plus it is delivered to your door !