You already probably know it but i am slowly but surely turning vegan and i am exploring in the process the vegan cooking. So here i am back at it again this week, discovering the vegan cheese. Ok, i am french and this must sounds like heresy to some but i am simply done with the milk industry (wanna know more read this).
I called this recipe crash test as this is totally new to me and i don't know if the end result is what a vegan feta should be, but overall i found it conclusive ! Call it feta or not it is good ! So first let's cook it...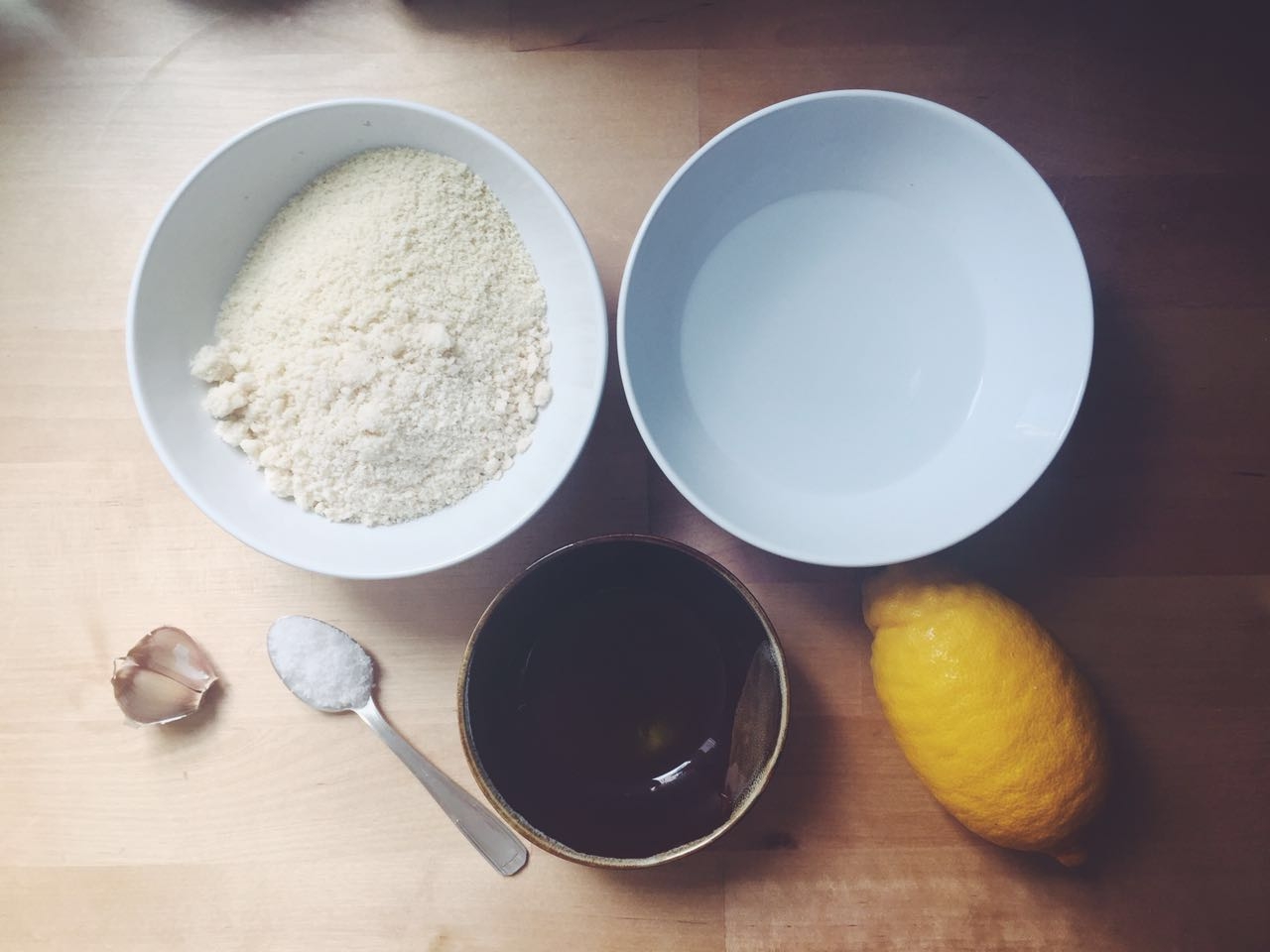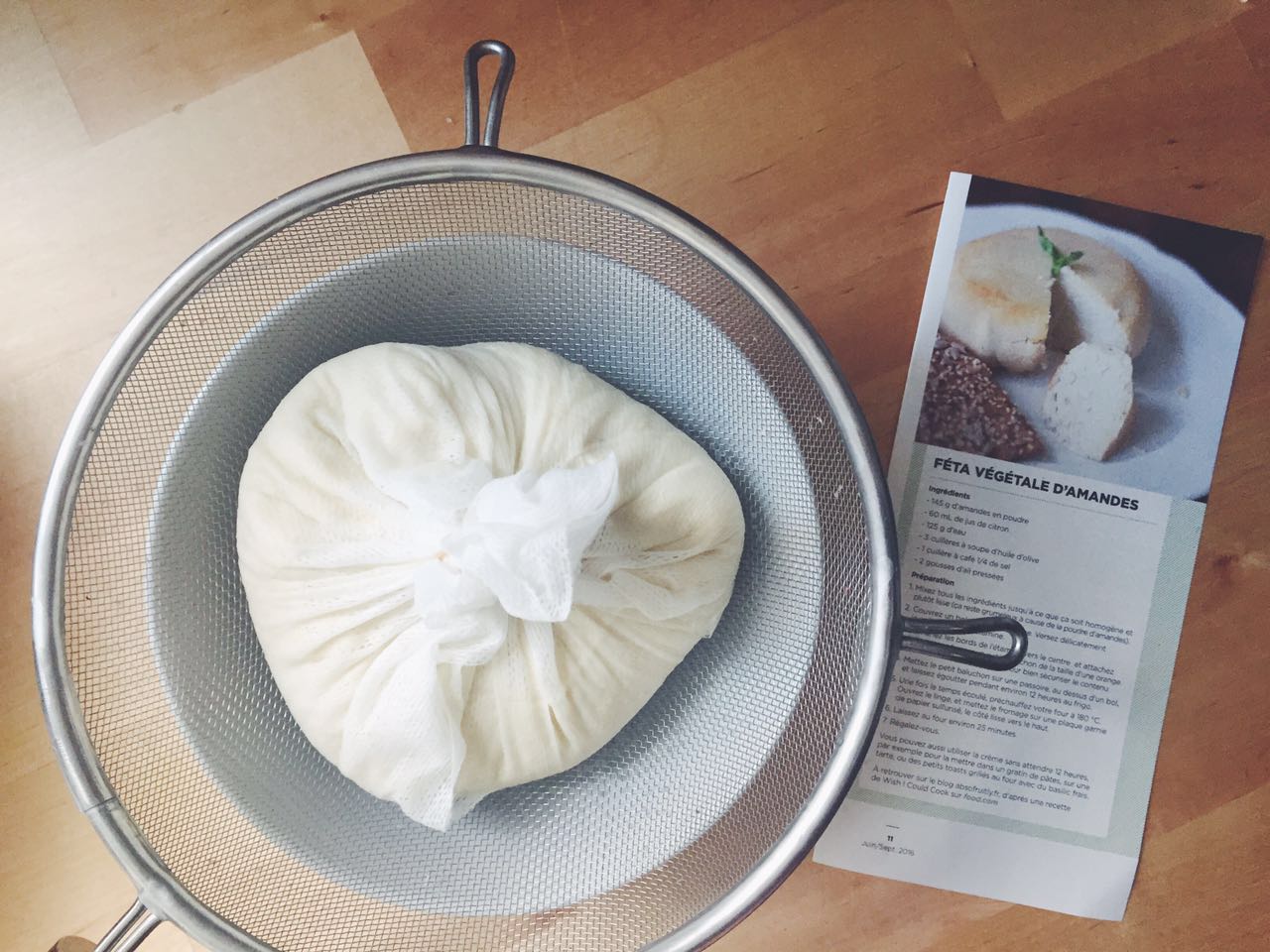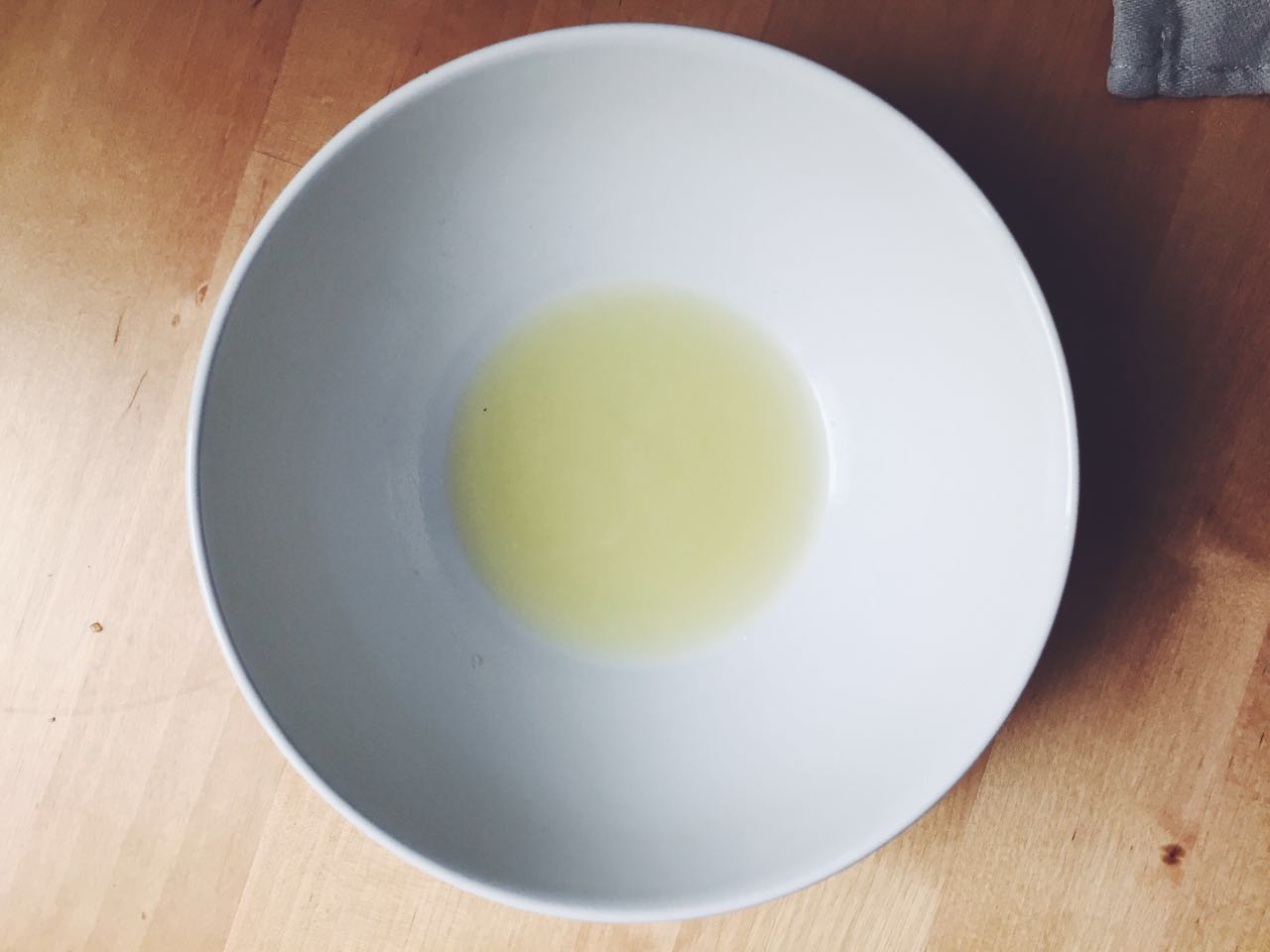 Ingredients:
145g of almond powder
60ml of lemon juice
125g of water
3 tablespoon of olive oil
1 teaspoon of salt
2 crushed garlic cloves
Mix all ingredients in a pot until it gets homogeneous though it will be lumpy because of the almond powder.
Cover a bowl with a colander and add inside a muslin (if you don't have one, use compress like i did). Pour the mixture in. Bring the sides of the muslin to the center and tie them together with a rubber band so it forms a little bundle. Let it drain in the bowl for 12 hours in your fridge.
After that, preheat the oven to 180C. Open the bundle, and place the "cheese" on a baking paper sheet. Let it cook in the oven for 25 minutes.
Enjoy !
Conclusion:
It would hard to confuse this vegan cheese with real fetaBUT you can definitely taste some feta in it. Explaining myself, the lemon in it bring the acidity you can have in feta, the garlic/almond combo does give to it its little nutty taste and the texture of almond does remind me the texture of feta. Nonetheless, the taste of almond is quite present, as well as garlic (maybe reduce the garlic to one clove ?).
Nonetheless it does taste great ! I really like it and could see it spread on some bread with fresh tomatoes and basil. It is something to try and to play around with for sure !
Happy cooking to you all !
Let me know how it went and what are your ideas/impressions on that !
xx.
C.