I did not thought i would put the recipe online as i was not 100% success (at least from my point of view), nonetheless few of you asked me to put it online and were daring enough to want to try it. Haha no ok it is not that bad.. it simply does not look good. And we know with food if it does not look good then it won't taste (that) good, even though it can be ugly and yummy of course !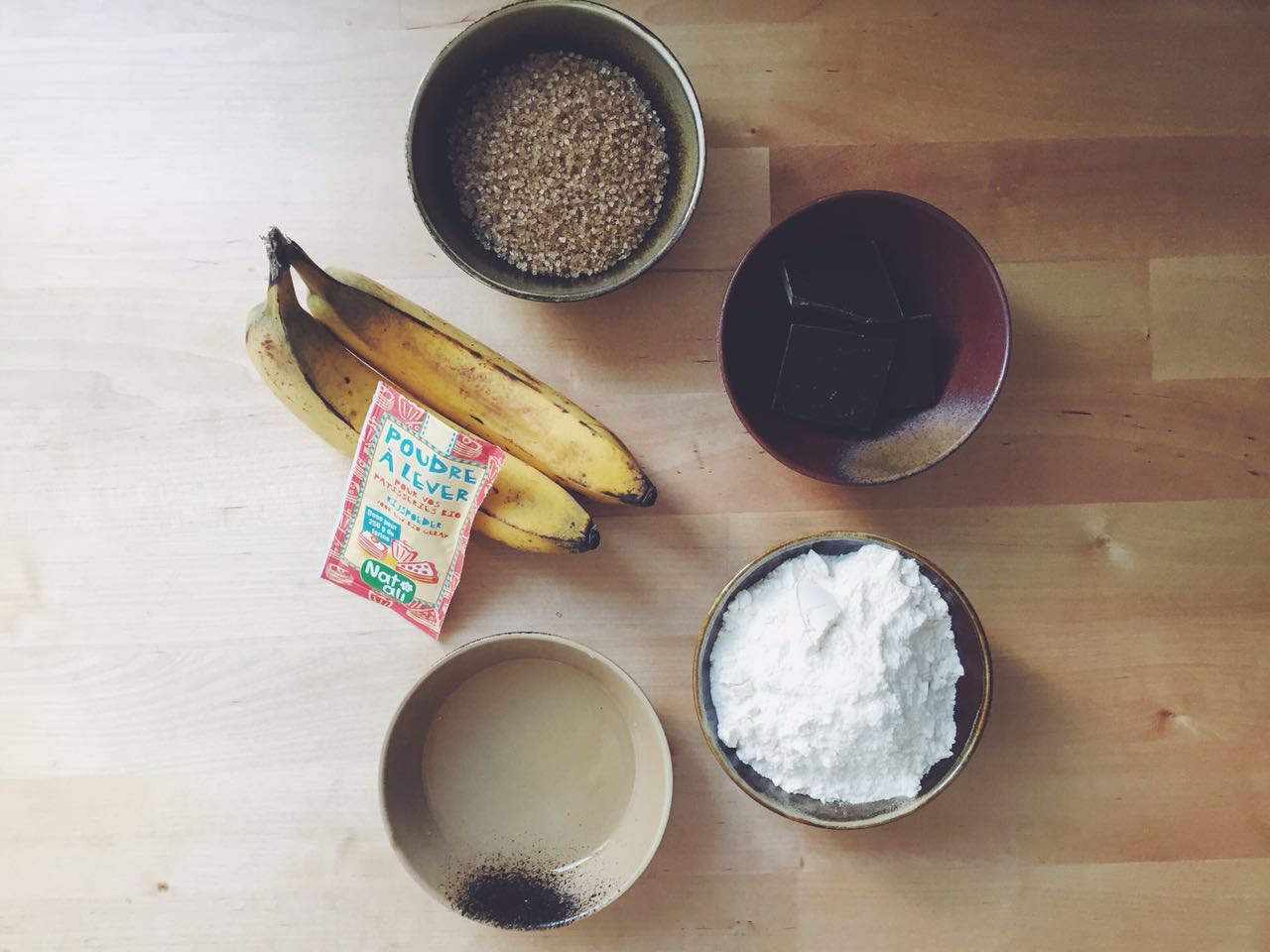 Ingredients:
2 bananas
160g of flour
80g of brown sugar
10g of baking powder
60gr of tasteless oil
dark chocolate
Mash the bananas in a bowl and add to it the sugar, mix, the flour, mix, the baking powder, mix, the oil, mix.
Crash the chocolate in chunks and add it to the mixture, and .... mix !
Fill the muffin plate with the dough and place it in the preheated oven at 180C and bake for 15-20 minutes !
On my side they came out flat... i am sure this recipe would need some improvements. So please share it here if you find any way to make them look real YUM !
Love to ya. xx
C.